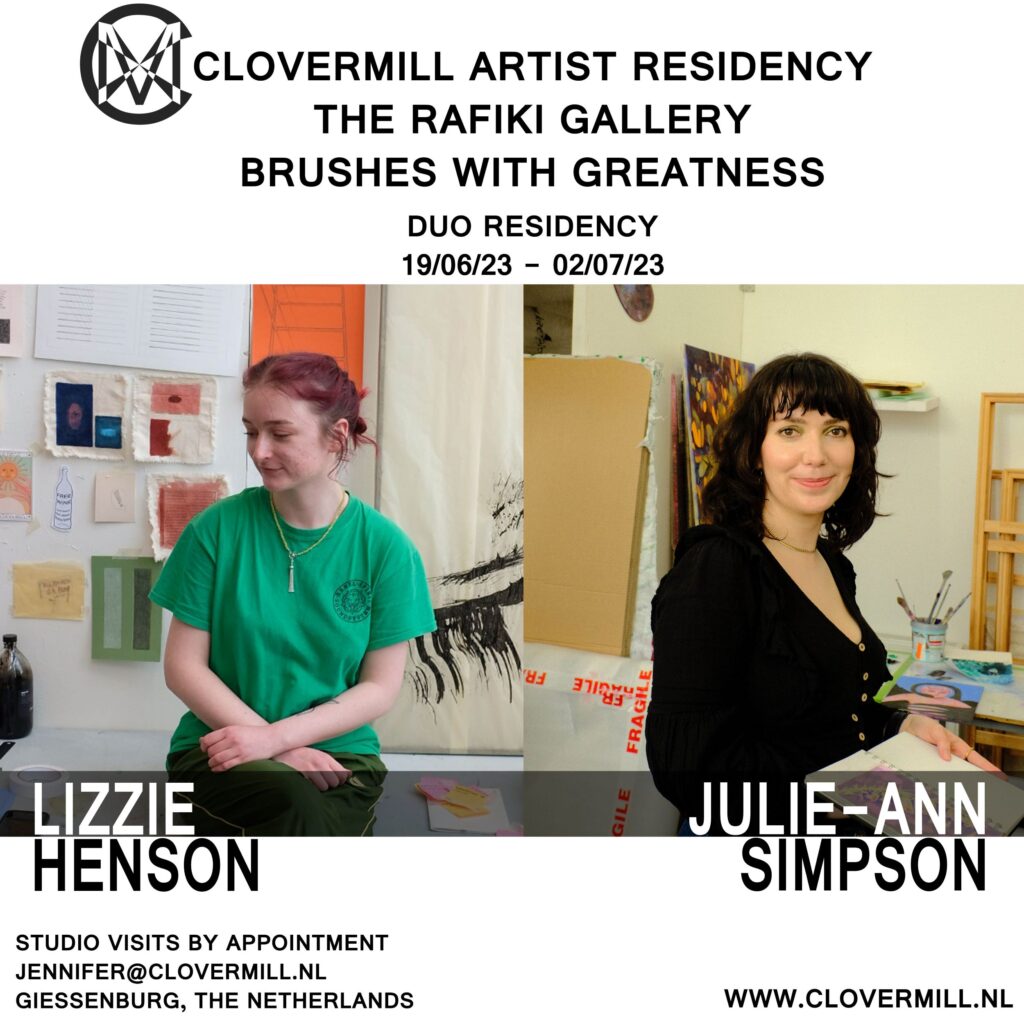 Clovermill Artist Residency in collaboration with The Rafiki Gallery & Brushes with Greatness presents:
Duo residency with: Lizzie Henson & Julie-Ann Simpson
19/06/23 – 02/07/23
---
Clovermill X TiniMini Room Open Call Residency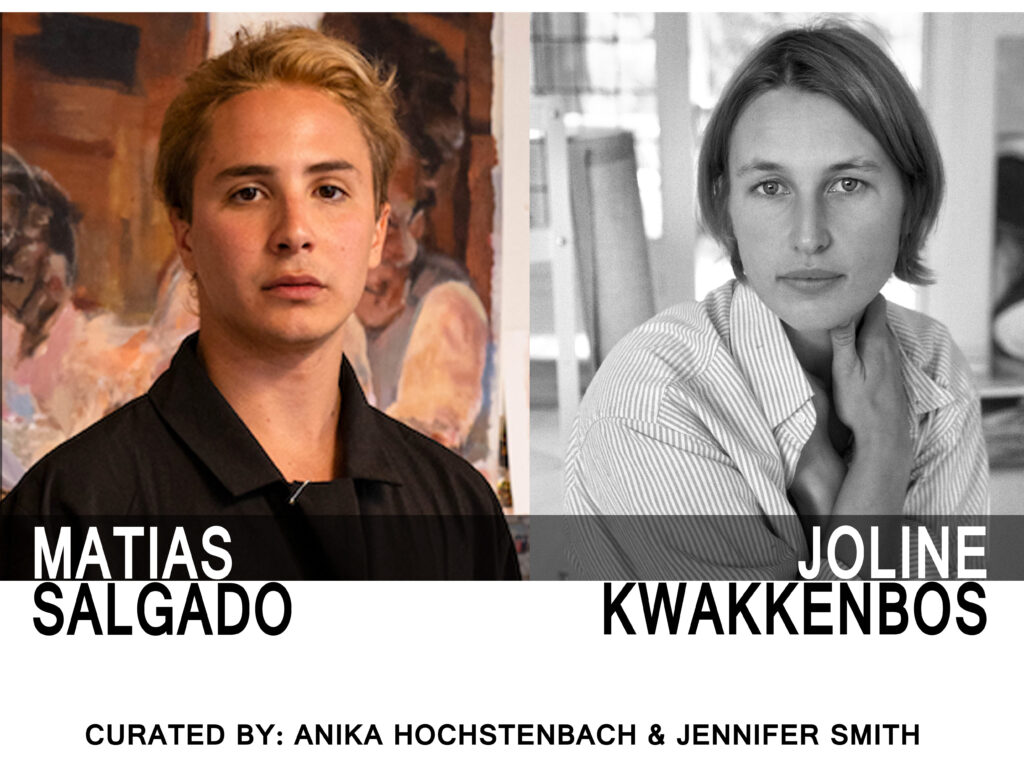 Clovermill Artist Residency X TiniMini Room Open Call Residency with
Matias Salgado & Joline Kwakkenbos
20/03/23 – 02/04/23

More about this residency
---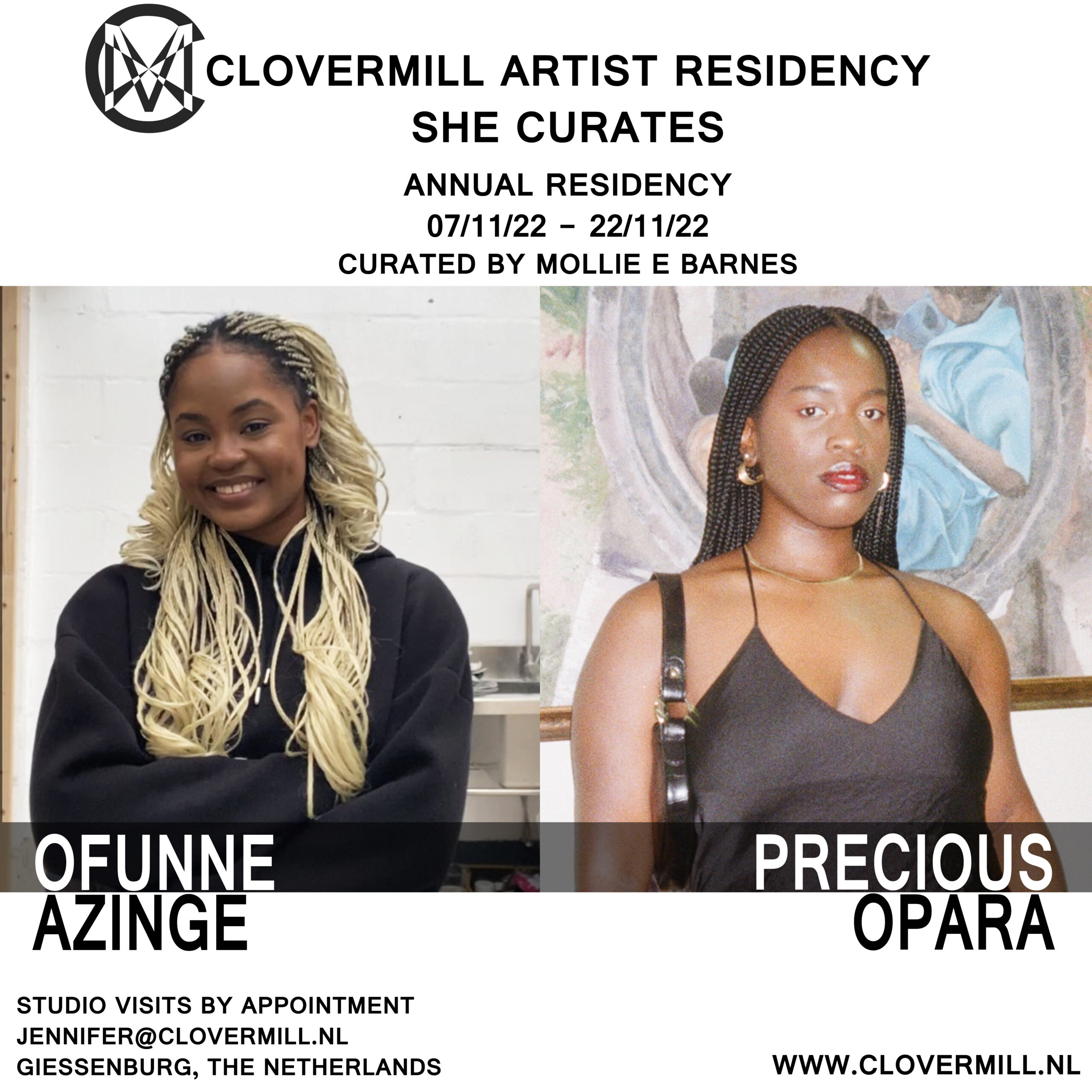 Clovermill Artist Residency X She Curates
Annual Residency with Ofunne Azinge & Precious Opara
07/11/22 – 22/11/22
---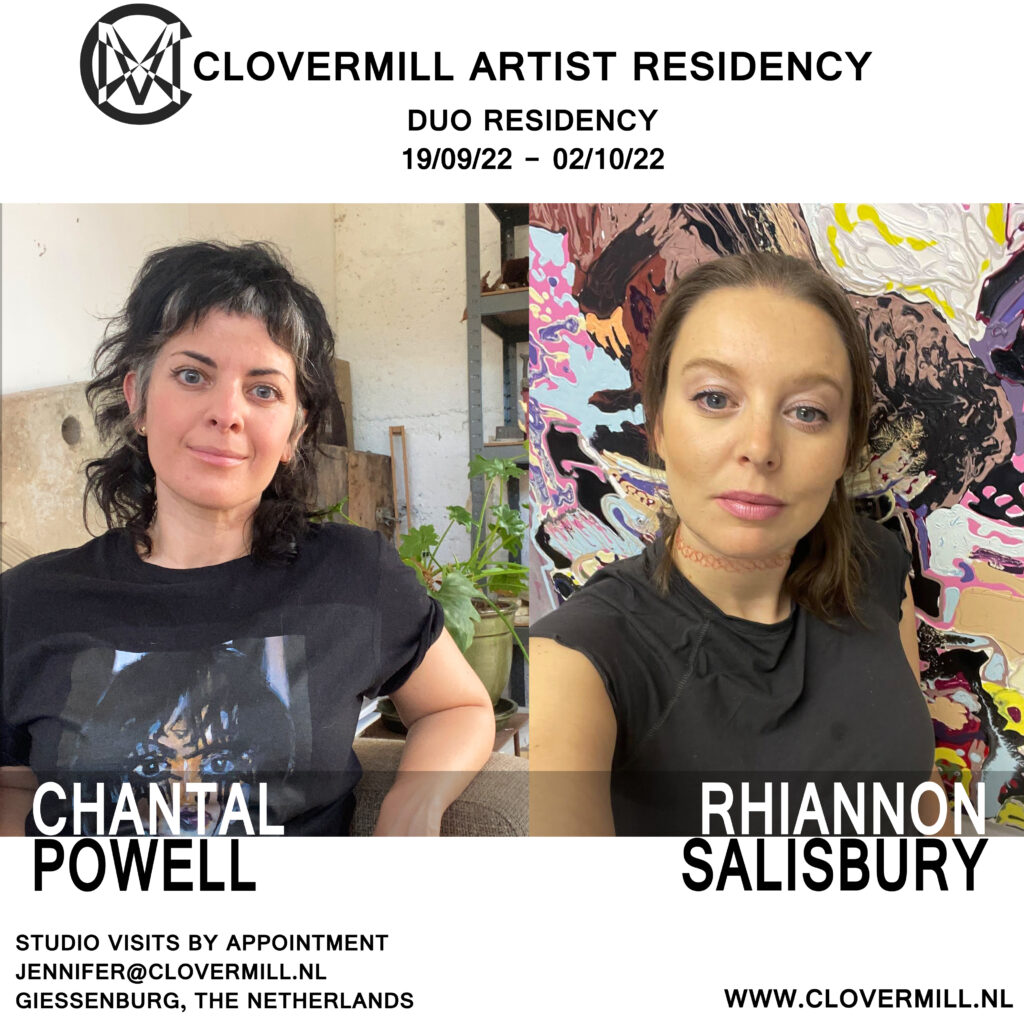 Clovermill Artist Residency with Chantal Powell & Rhiannon Salisbury
19/09/22 – 02-10-22
---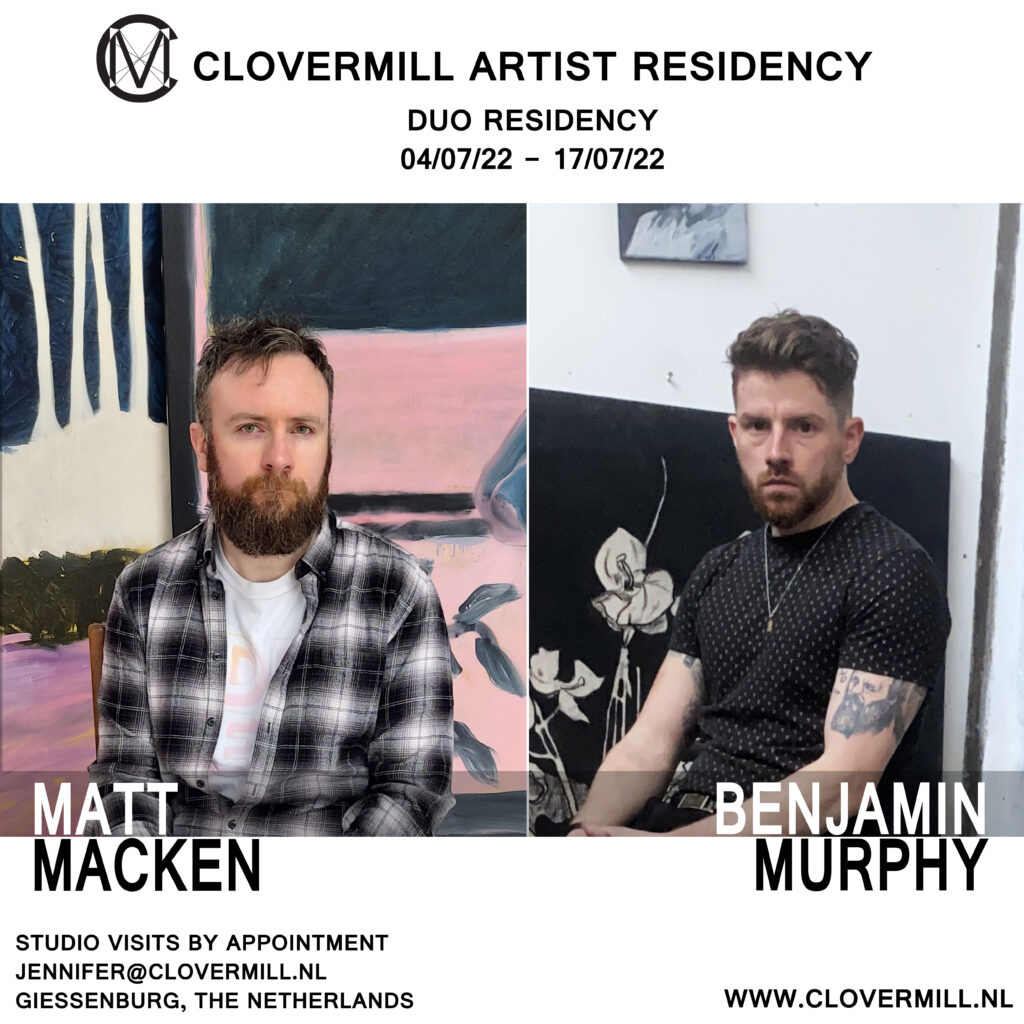 CloverMill Artist Residency with Matt Macken & Benjamin Murphy
04/07/22 – 17/07/22
---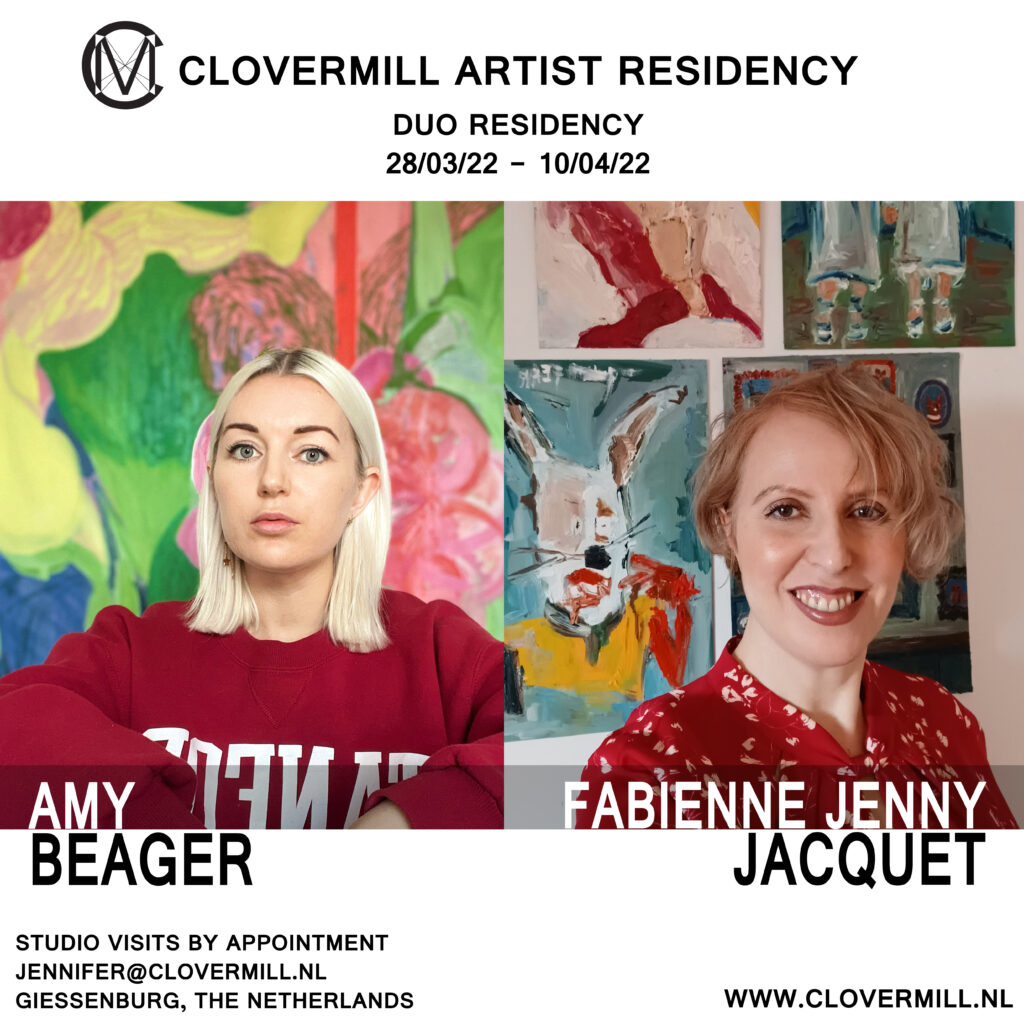 CloverMill Artist Residency with Amy Beager & Fabienne Jenny Jacquet
28/03/22 – 10/04/22
---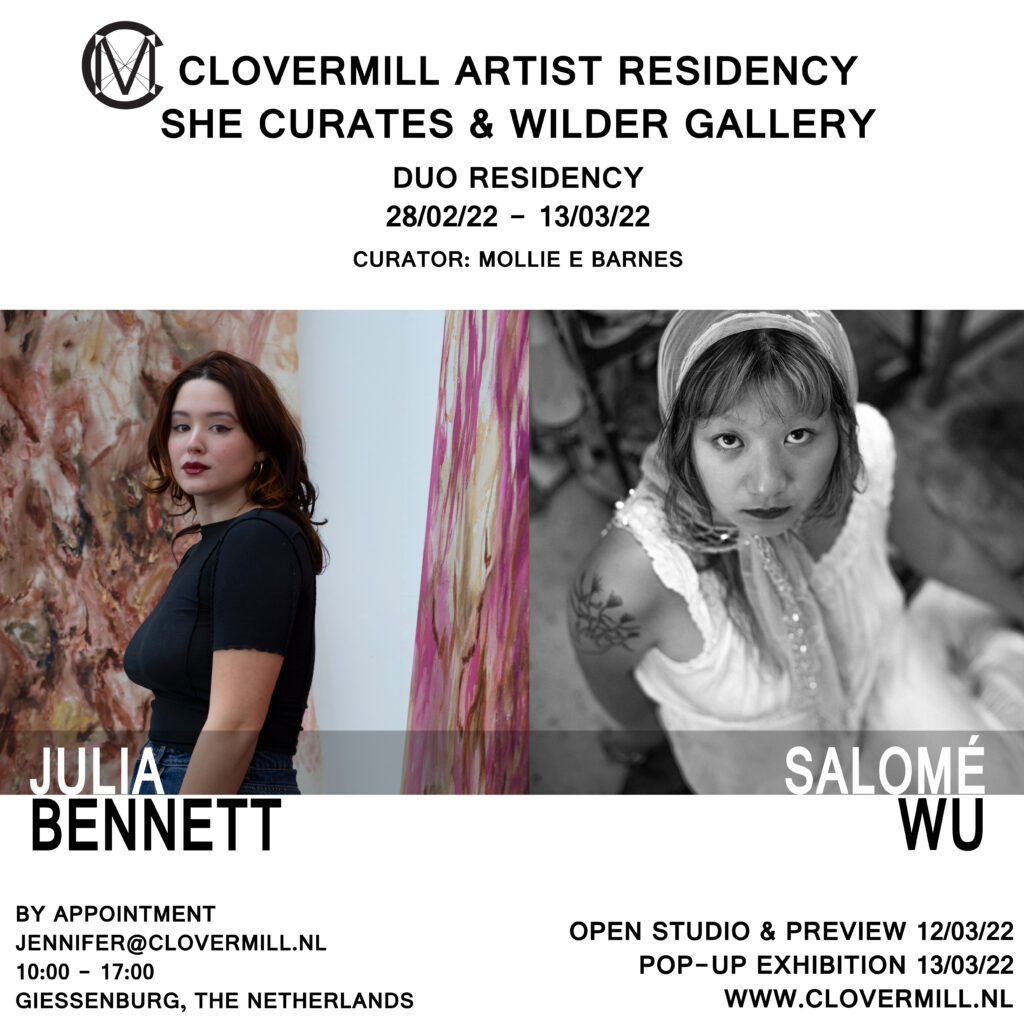 Duo Residency with Julia Bennett and Salomé Wu.
28/02/22 – 13/03/22
A collaboration between CloverMill Artist Residency, She Curates, Wilder Gallery.
---
December 2021:
She Curates X CloverMill Artist Residency X Wilder Gallery
Open Call Exhibition
2nd -11th December 2021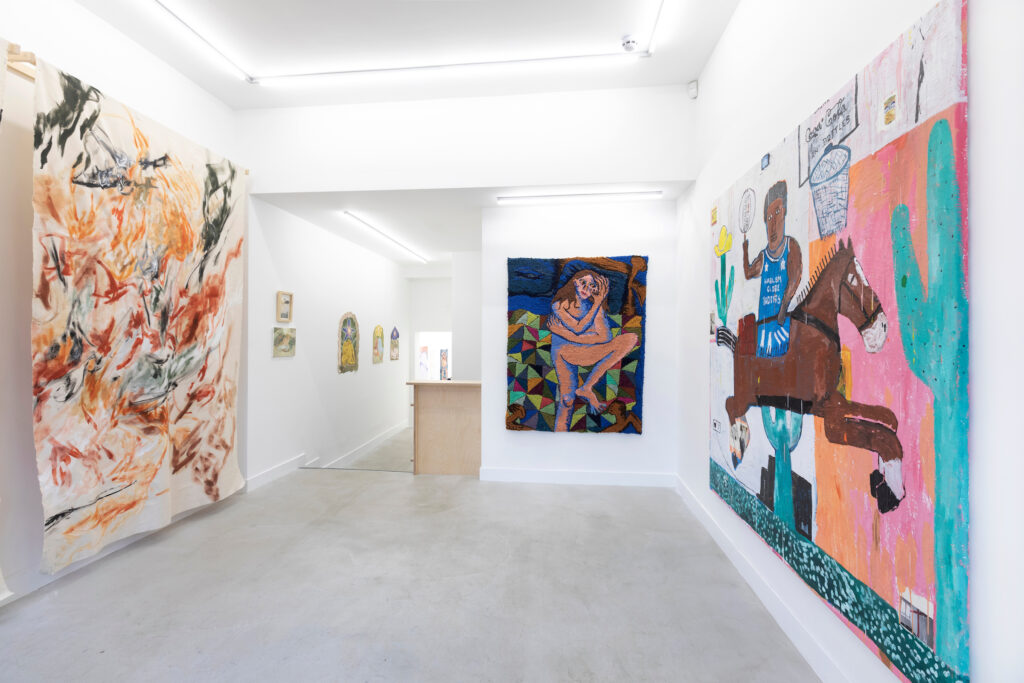 PV: 1st December 2021: 6.30-8.30pm with drinks kindly sponsored by Something & Nothing
Featuring: Julia Bennett, Lee Cameron, Shaoyu Chen, Selby H.I, Zayn Qahtani, Gherdai Hassell, Tracey Slater and Salomé Wu.
---
November 2021: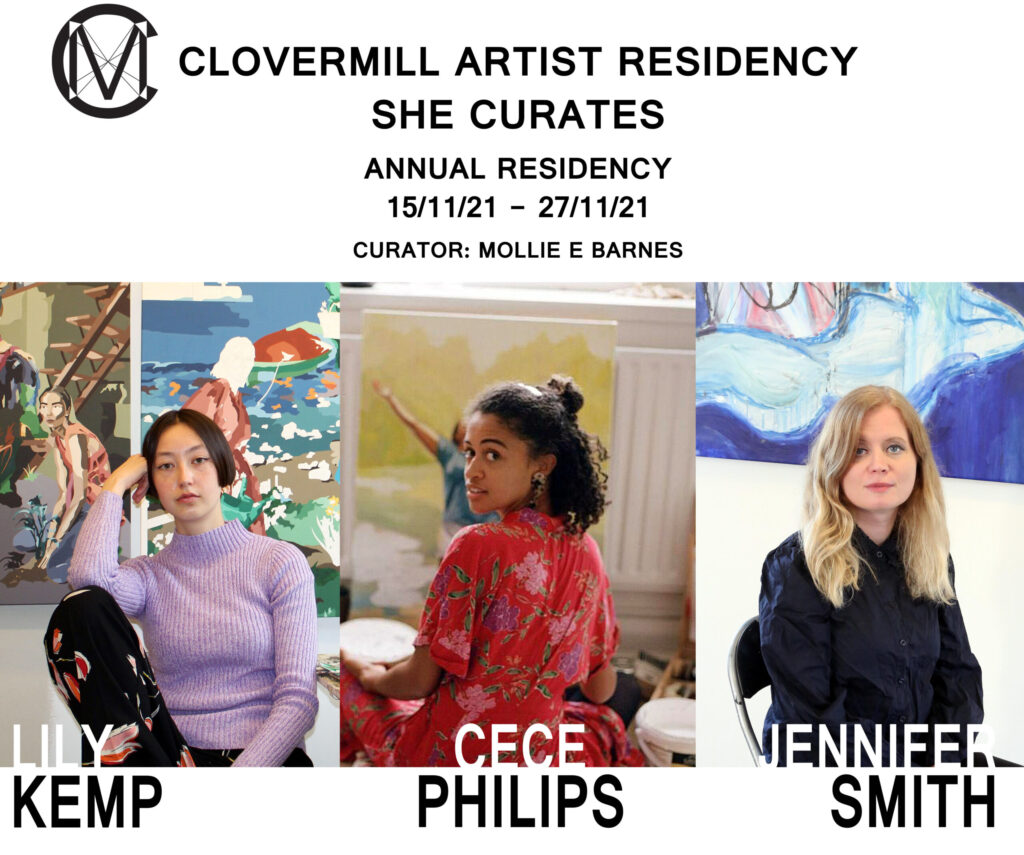 Artist residency by CloverMill Artist Residency & She Curates, 15/11/2021 – 27/11/2021
Participating artists:
Lily Kemp
Cece Philips
Jennifer Smith
Curated by: Mollie E Barnes
More about this CloverMill X She Curates Residency
---
October 2021: Open Call (closed)
Our open call is presented jointly by Mollie E Barnes from @she_curates, Wilder Gallery London and CloverMill Artist Residency, The Netherlands.
---
September 2021: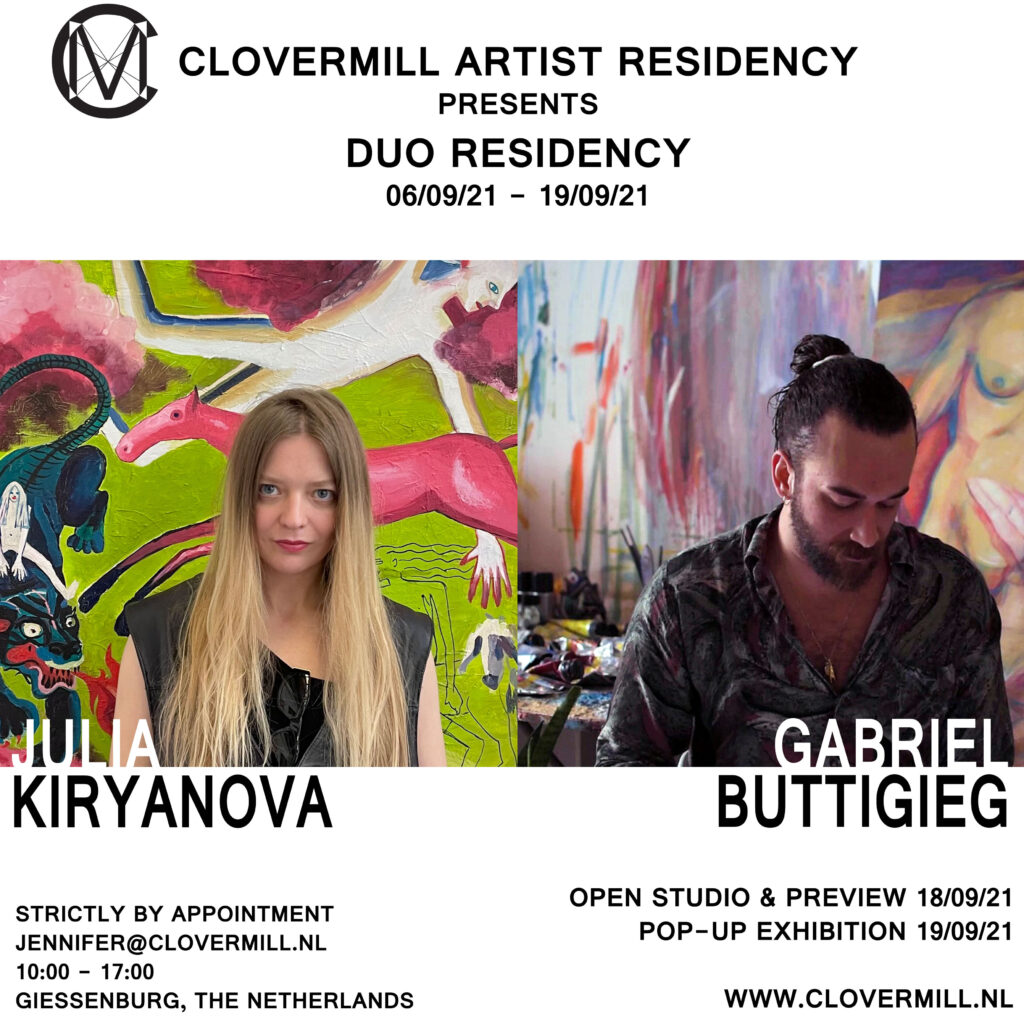 ---